BoincTasks on your mobile device? You find it here.




Follow BoincTasks on Twitter


BoincTasks the visual BOINC interface, the ideal way to view your BOINC tasks.

BoincTasks can be used to manage a single computer locally or all your computers remotely.

Handles even larger amounts of Tasks/Wu well, and makes it ideal for computers with GPU.

Supports an unlimited number of remote computers.

Please READ the manual first.
A very active development group



BoincTasks Mobile App



Allows control from tablets and phones.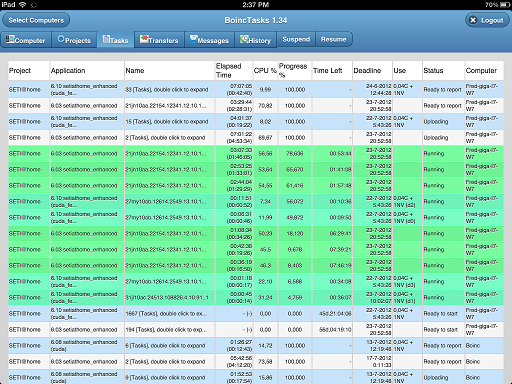 Combining computers into one window



Show all computers, just your local machine or selected computers.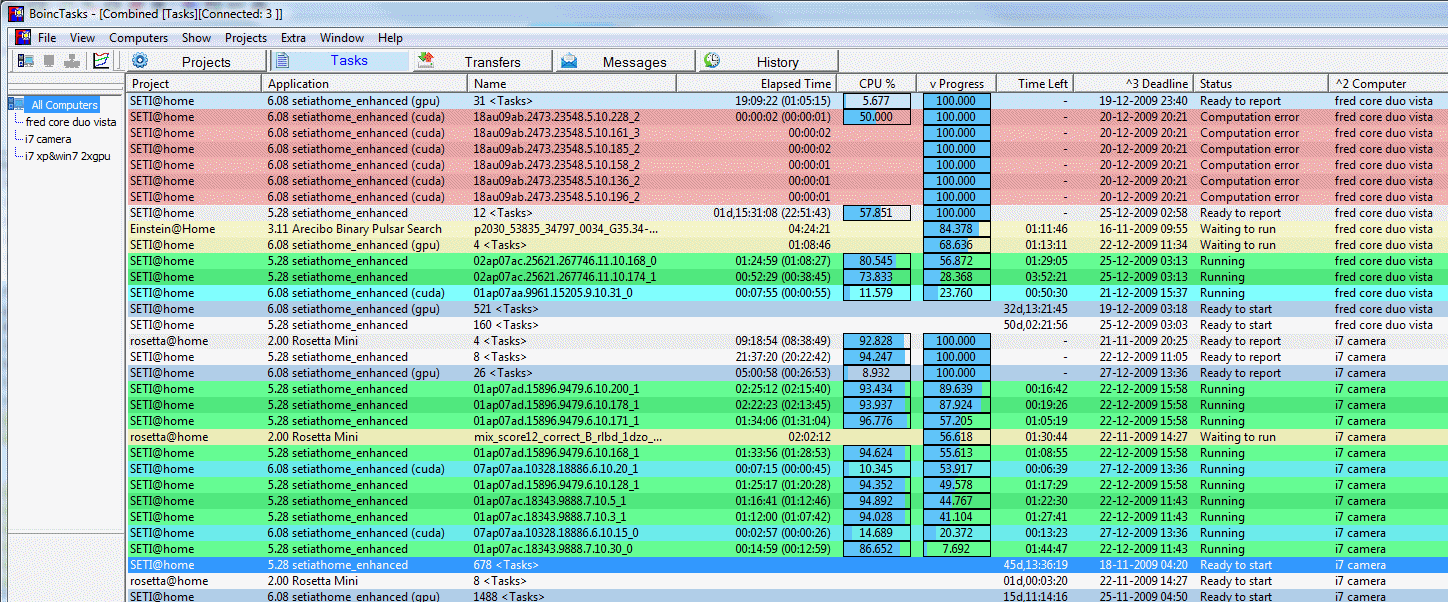 Multiple computer graphics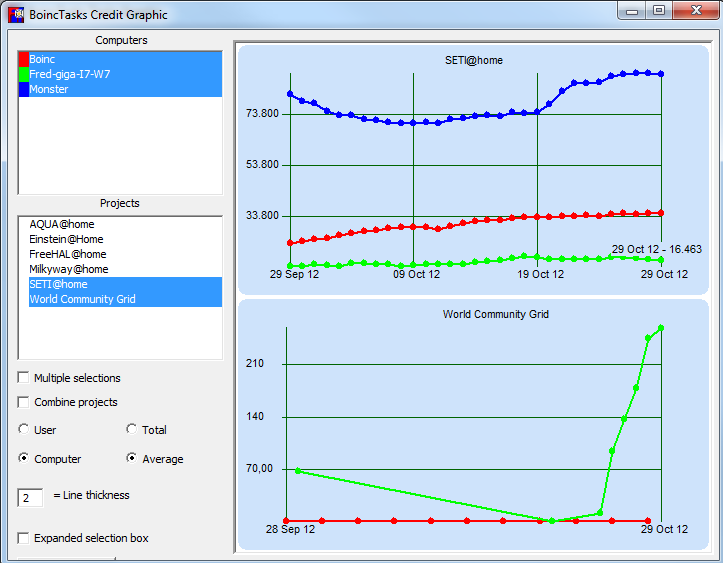 How many tasks/wu where downloaded and when.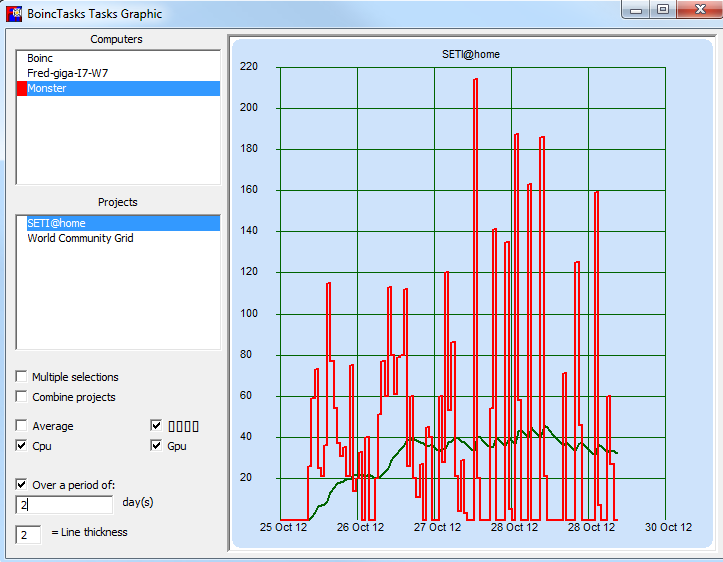 How many bytes where downloaded and when.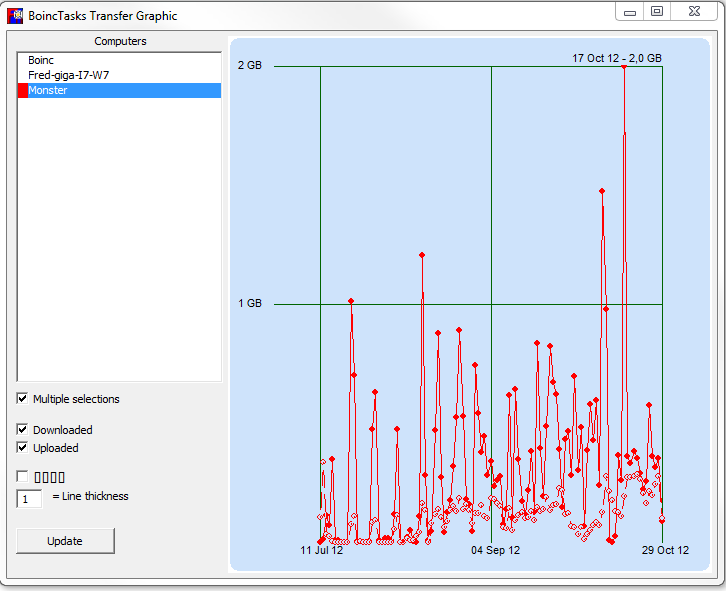 When is the deadline and can I make it.
What are the temperatures.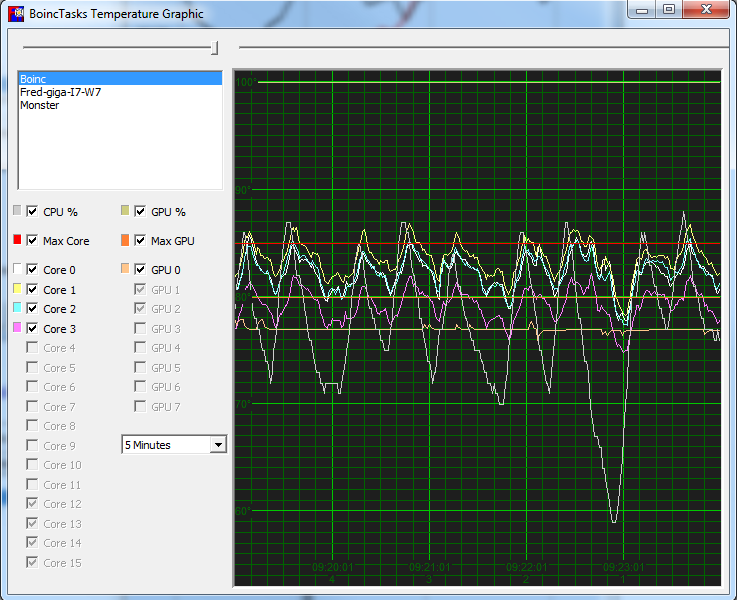 The program should run on Windows 2003 / Windows XP / Windows Vista / Windows 7 / Windows 8 as well as on Linux and Max, with Wine.



Contact: b#o#i#n#c#at#efmer.eu (without the # and at = @)